Halloween Hop With Us on October 30th and October 31st!
Winning With Wendie is excited to be part of this great Halloween giveaway event!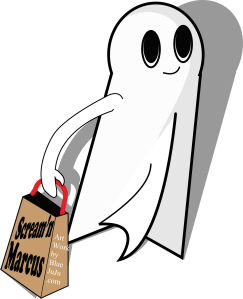 We will be hosting a hop on 10/30 to 10/31.
Enter our giveaway where one winner
will take home a prize pack worth
over $200.00
Hop Prizes so far:
One bug cards- $12.95 Valley Games
One crow game $29.95 Valley Games
Jack Skelleton necklace $10.50 Fun and Funky Etsy Store
One $50.00 AMC card
Twitter Page Design $50.00 from Blue Ju Ju
Hand made Infused pink necklace and earrings $40.00 Agorables Artist Wallet $10.00
Come have fun and hop on Halloween and Enter the Giveaway! Would you like a facebook or twitter entry for this giveaway? Fill out the form and share the giveaway with your readers
Ghost and Vampire graphics by
Blue JuJu
!